Hear the Music | Buy the CD | Get Info. | Contact the dude | Read Reviews! | Meet the Sponsor
Hydrogen Garage | Hydrogen Trucker | The Real Brother Andrew


To turn off the music click the 'pause' button to the left.

REVIEW : Brother Andrew's collection of 15 mostly instrumental tunes is like a breath of sea air on a summer day - with tracks that are dedicated specifically to parts of the day when they're best enjoyed. Track 1, "Morning Star" is one such tune. with it's upbeat and happy melodic line, amid the gorgeous sounds of the open strings BA plays. The multi-track effort has influences of Ackerman and Hedges and a travis picking style that neither of the two Windham Hill artists really exploited to the extent that Andrew does here. His style is melodic with chromatic passing tones within the guitar melodies, and pedaling bass lines supporting honky-tonk like single lines on the top strings. Highlights include, "Flying Guitars", "Sitting On Top of the World", "Caffeine Machine", and a cover of the jazz standard, "Girl from Ipanema". . all mp3'd here. California garden party/ocean party music I can see the scene, "hey Bob, how's that new proposal coming along...wait - wow, that CD is great. . who is it?".. and so it will go -
Cool stringin' from the Bro of 2002.


Sponsored by the Hydrogen Garage Store

Only $10.00 plus shipping!


Order the CD Now!

Only $10.00 plus shipping!
May the surrounding sounds of a more perfect day
be forever remembered as the sound tracks of our lives go flying by.

©1999 Productions. All rights reserved. Thanks for Visiting broandrew.com
Website built by AMB Productions Sponsored by Hydrogen Garage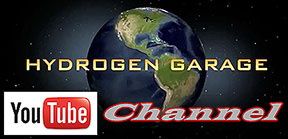 Sponsored by the Hydrogen Garage Store
Hear the Music | Buy the CD | Get Info. | Contact the dude | Read Reviews! | Meet the Sponsor
Hydrogen Garage | Hydrogen Trucker | The Real Brother Andrew
updated 12/27/2016